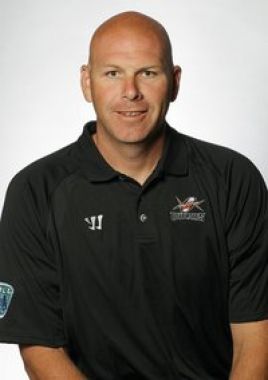 Stan Ross has served as the current head coach at Oxbridge Academy in West Palm Beach, Florida for almost a decade. He led Oxbridge to 6 consecutive district championship titles from 2014 to 2019.
Ross also served as head coach of Major League Lacrosse's Florida Launch for the team's first three seasons (2014-2016) and previously served as an assistant coach with the MLL's Denver Outlaws, helping the team compile a perfect 14-0 regular season in 2013.
Prior to joining the Outlaws' staff, Ross was an assistant coach at the U.S. Naval Academy from 2007-2011 where he coordinated both the offensive and defensive units for former U.S. national team coach Richie Meade. He was the head coach at Butler University from 2004-2006, and he spent seven years as an assistant at Towson University (1998-2004).
Stan also had coaching stints at Princeton University (1997), the University of Denver (1996), and Loyola where he started his coaching career as an undergraduate assistant coach.
During his time at Loyola, Ross played in 38 games as a close defender, picking up 99 ground balls.