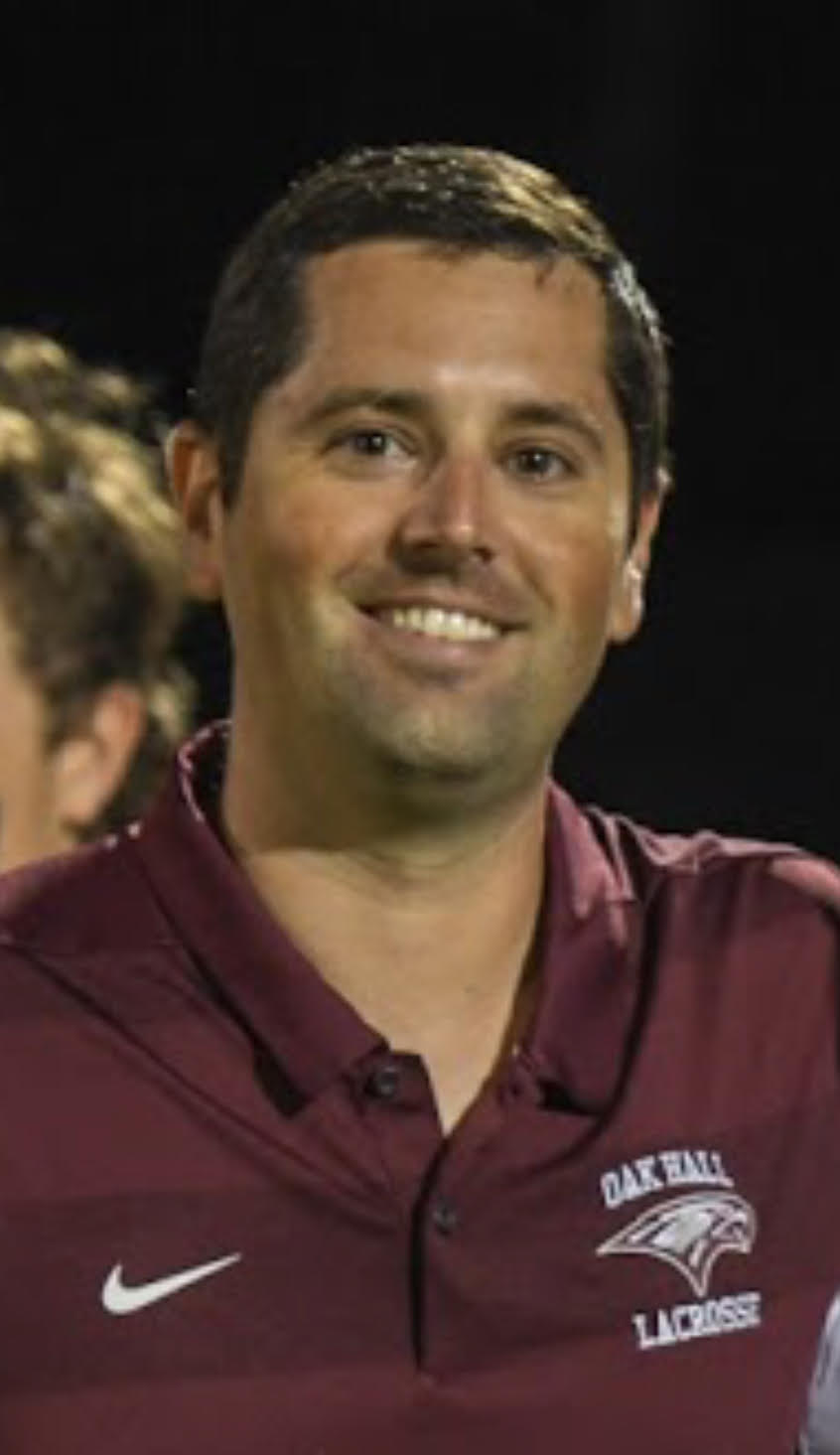 Hometown: Gainesville, FL
College: University of Florida
Position: Defense/LSM
General Bio
      Graduated from Oak Hall in 2005
      Attended University of Florida
      Bachelors Degree in History. Masters Degree in Educational Leadership
      Medical Device Rep in Gainesville, FL
Lacrosse Accomplishments
    Played at Oak Hall from 2003-2005. Member of Oak Hall's inaugural lacrosse team.
Coaching Accomplishments
      Oak Hall Lacrosse Defensive Coordinator (2011-Present)
      9x District Champions
      23 Defensemen Selected 1st Team All Area
      8 Collegiate Defensemen Developed at Oak Hall
     2021 FSLCA All-State Defender (Jacob Limon)
     2020 FSLCA All-State Defender (Jackson Ryan)
     2x US Lacrosse All-American (Thad Spiker)
     #1 Ranked Defense in FHSAA in 2018 (according to LaxPower.com)
      45 Goals Allowed in 2021 (3G/game)
      22 Career Shutouts
What do you like about being a FL Crabs coach?
      Having the opportunity to coach elite level talent with a premier lacrosse program in the State of Florida.
      Being in a position to have a positive impact on the development of young people while learning from the skill, talent and knowledge of the players and fellow coaches.