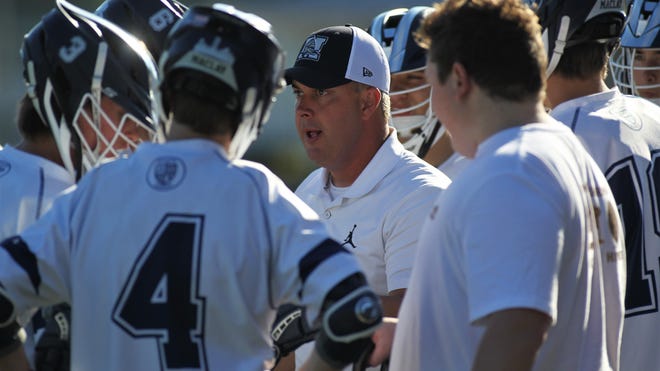 Head Coach and Program Director, Justin VanTassel is currently the head coach at the Maclay School. He is originally from Michigan, where he played high school lacrosse at Bishop Foley Catholic High School just outside of Detroit.  At Bishop Foley, he was a 4 year Varsity starter and was selected All-State three times.  In his senior season, he earned Academic All-American honors.
After high school, Coach VanTassel attended Defiance College in Defiance, OH, where he was the quarterback of the football team. In 2001, he helped lead the team to their first HCAC Conference Championship and an NCAA Playoff berth. While at Defiance, he earned a B.S. Degree in Social Studies Education. Since then, he has obtained his Master's Degree from American University in European History. After College, he moved back to Michigan to begin his teaching and coaching career. He worked at Troy Athens High School coaching both wrestling and lacrosse. While coaching, he also played lacrosse for Motor City Lacrosse Club and Great Lakes Lacrosse Club.
While at Maclay he has a posted record of 24-6 and has helped many players reach their goals of playing lacrosse at the next level. He is very excited about the future of the sport in Tallahassee and is committed to growing the game through the 850 Lacrosse Club.