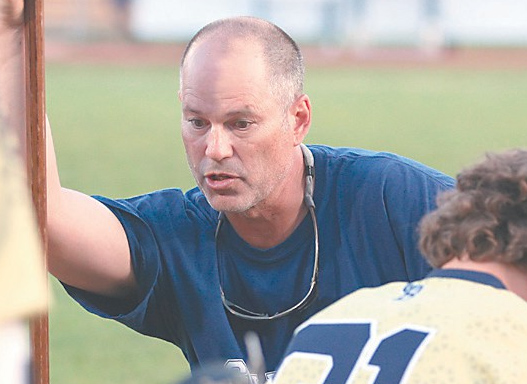 Earle McAuley: Director of Bison Lacrosse and head coach of the Gulf Breeze High School Dolphin Lacrosse Program. I began playing lacrosse in 1985 in Charlottesville, VA. I played football, basketball and lacrosse in high school. In college I played Club Lacrosse at East Carolina University (Go Pirates!) as part of the SELC.
I have been a high school teacher and coach since 1992. In 1995 I became an assistant lacrosse coach at Chapel Hill High School in Chapel Hill, NC (Go Heels!). We made it to the state finals in both 1995 and 1996 as one of the only public schools in the state who played lacrosse. I coached there for two years and then moved with my wife to Memphis, TN. While in Memphis, I coached at Christian Brother's High School in the spring of 2000 where we made it to the state semis--losing a nail biter to the Macaulay School of Chattanooga.
After moving to Pensacola in August of 2000, I left the lacrosse world until the sport began began again locally—I helped West Florida start their program in the spring of 2015. In 2017, I was the head coach of the PHS girl's program where my daughter played—we were 11-3 and finished as district runner ups. I took over the Gulf Breeze boy's program in 2018. Since the day I was hired, we have been in a building phase. In 2018 we went undefeated in the regular season and eventually lost to Oak Hall of Gainesville in the state round of 16. We ended the season ranked #22 in the state. I am the Pensacola News Journal Coach of the Year for both 2018 and 2019 and our high school team is undefeated in district play the last two years.
The Bison vision began in the fall of 2018 as a way to introduce our local athletes to other top talent in the state and region. Since then, our team has been to Charlotte, Atlanta, Palm Coast, and Birmingham to face the best competition in our region.